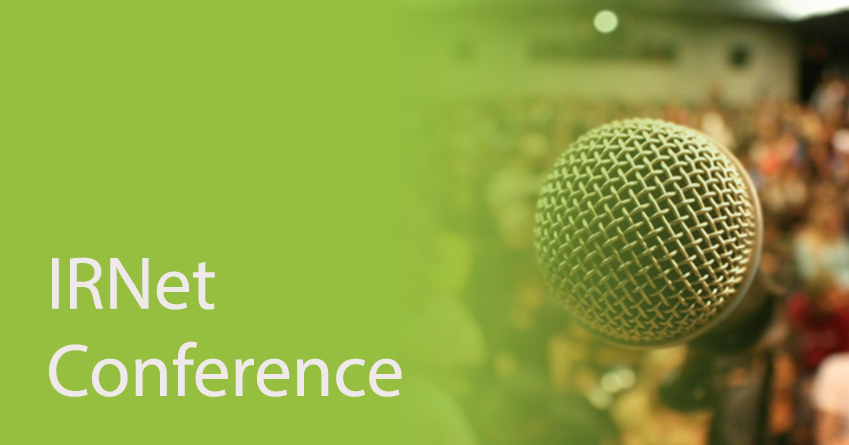 Publication Date
12-31-2011
Committee Members of the Conference
Prof. K. Karbasappa, Professor & Head, Department of Electronics and Communication Engineering Dayananda Sagar College of Engineering, Bangalore, Karnataka Prof. Debahuti Mishra Department of Computer science and Engineering, Institute of Technical Education and Research, Siksha 'O' Anusandhan University, Khandagiri, Bhubaneswar-751030, India Dr. M. Aswatha kumar, Professor & Head, Department of Information Science and Engineering M.S. Ramaiah Institute of Technology, BANGALORE, Karnataka Dr. Pradeep V. Desai Technology Head-BaNCS, TATA Consultancy Services L Center, Plot. No. 78, EPIP, Industrial Area, Whitefield, BANGALORE-560066 Dr. B. Suryanarayana Adiga Principal consultant TATA Consulting Services and Visiting Professor, IIT Powai, Mumbai Dr. B. Anami, Principal, K.L.E Engineering College, HUBLI, Karnataka Email: anami_basu@hotmail.com Prof. Ramkrushna Swain C. V. Raman College of Engineering, At/ P.O. Bidya Nagar; P.O. Mahura; Janla Dist: Khurda; Pin- 752054 Dr. B.V. Dhandra Professor, Dept. of Computer Science, Gulbarga University, Gulbarga Dr. Shivanand M. Handigund Professor of Computer Science & Engg. and Head Bangalore Institute of Technology, K. R. Road, V. V. Puram, Bangalore-560 004 Dr. K.S. Sreedhara, Professor & Chairman Dept. of Computer Science & Engineering University BDT College of Engineering, Davanegere University, Davengere 577004 Dr. A. Sreenivasan Professor, PG Studies Dayananda Sagar College of Engineering, Kumaraswamy Layout, BANGALORE-560078 Dr. Ramaswamy Professor, Dept. of computer Science JAIN UNIVERSITY, Kanakapura Road, BANGALORE, Karnataka Dr. N V Subba Reddy, Director, Sikkim Manipal Institute of Technology, Majitar, Rangpo, East Sikkim Dr. S.V. Sathyanarayana Prof & Head Dept. of Electronics & communication, J.N.N. College of Engineering, SHIMOGA, Karnataka Dr. K. N. Hari Bhat, Prof & Head, Dept. of E & C, Nagarjuna College of Engg., & Tech., Bangalore. Dr. K.T.Veeramanju Professor, Dept. of Electrical Engineering J. C. Engg. College, MYSORE
About the Conference
International Conference on Chemical, Biological and Environmental Engineering (ICBEE 2011) is the premier forum for the presentation of new advances and research results in the fields of Chemical, Biological and Environmental Engineering covering all aspects of theoretical, experimental, and applied branches. The conference will bring together leading researchers, engineers and scientists in the domain of interest from around the world.
Topics of interest for submission include, but are not limited to: Chemical, Environmental, and Process Engineering
•Environmental engineering and sustainable development • Process design and optimization • Product innovation, development and economics • Process intensification • Nanotechnology • New materials & structured products • Intelligent polymers • Green organic synthesis routes • Process integration • Environmental engineering & management • Sustainable & clean technologies • SCF as solvent substitutes.
Chemistry and Chemical Engineering FundamentalsMulti-scale and/or Multi-disciplinary ApproachesSystematic Methods and Tools for Managing the Complexity Integration of Life Sciences & EngineeringEnvironmental Dynamics
Publisher
Institute for Project Management Pvt. Ltd.
Keywords
Chemical, Biological and Environmental Engineering
Disciplines
Biochemistry, Biophysics, and Structural Biology | Civil and Environmental Engineering | Ecology and Evolutionary Biology
Recommended Citation
Patnaik, Srikanta Mentor, "Proceedings of International Conference on Chemical, Biological and Environmental Engineering" (2011). Conference Proceedings - Full Volumes. 13.
https://www.interscience.in/conf_proc_volumes/13
COinS